Portable Toilet Trailer With 4 Cubicles & 1 Disabled Cubicle
Our all new custom Scanvogn portable toilet trailer design, the unit includes four standard cubicle toilets and one disabled cubicle toilet. The perfect trailer for council events, festivals, food and wine events, and the construction industry.
Made In Denmark But 100% Australian Standard Compliant Toilet Trailer
This product uses exceptional quality components and design that are some of the most advanced throughout Europe and Australia in the manufacturing/transportation industry. It is also one of the safest and most progressive trailers when it comes to the Australian Compliance Standards and European Standards.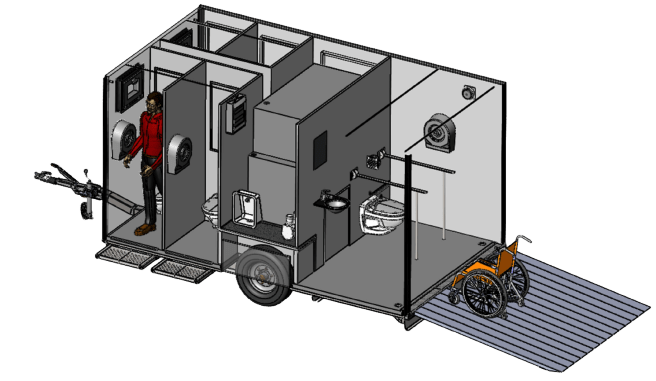 Unique Trailer Features
Built In Ventilation
LED Lights Inside Cubicles
Single Molded Roof & Reinforced Edge Joints
A Completely Galvanised Chassis
Hydraulic Pump in Tank/Tech Room + Battery/Charger
5 Wall Hung Vacuum Toilets
Tanks – Sewer 110L – Water 500L
9 Floor Drains/Washdown Outlets
Steel Sinks In Compact Laminate Table Top
Disability Support Hangers
Reinforced Partition Walls
Mirror 400 x 300 mm
2 Coat Hooks
Plate Covers on Wheel Boxes in Compact Laminate
Bottom Hinged Double Glazed Windows
Galvanised Steel Tread Plate Ramp
One-step pull out stairs below each toilet door
Adapted Chassis (GVM 2000 kg) With Trailer Lowering Capabilities
ALKO (European) Overrun Braking Coupling & Braking System
Low Tare Weight (1340 kg)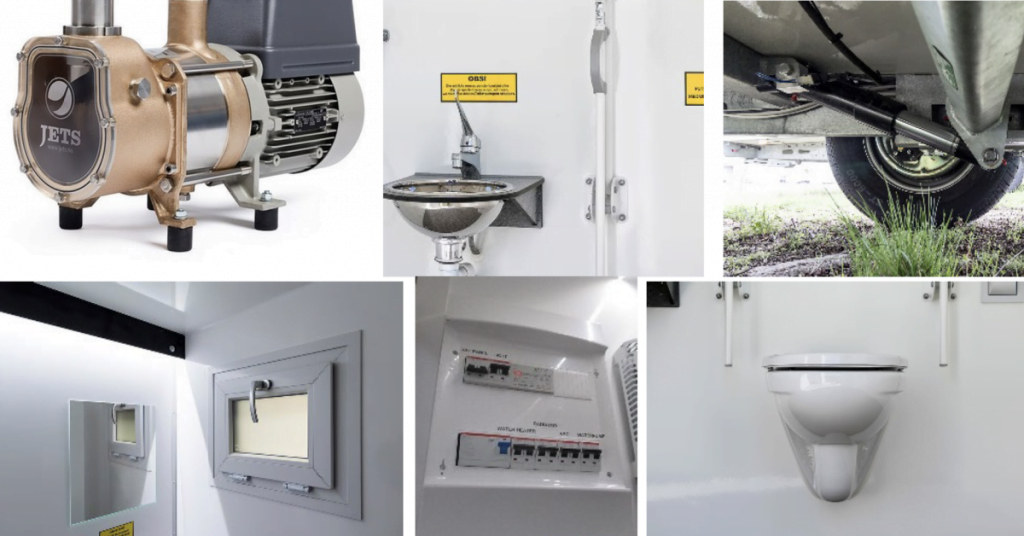 Water Savings – Standard Toilet Vs Vacuum System
By utilising a vacuum toilet system, this trailer is state of the art in lowering water usage and sustainability. See below the table demonstrating the cost savings in Euros between a standard water flushing toilet and a vacuum toilet system.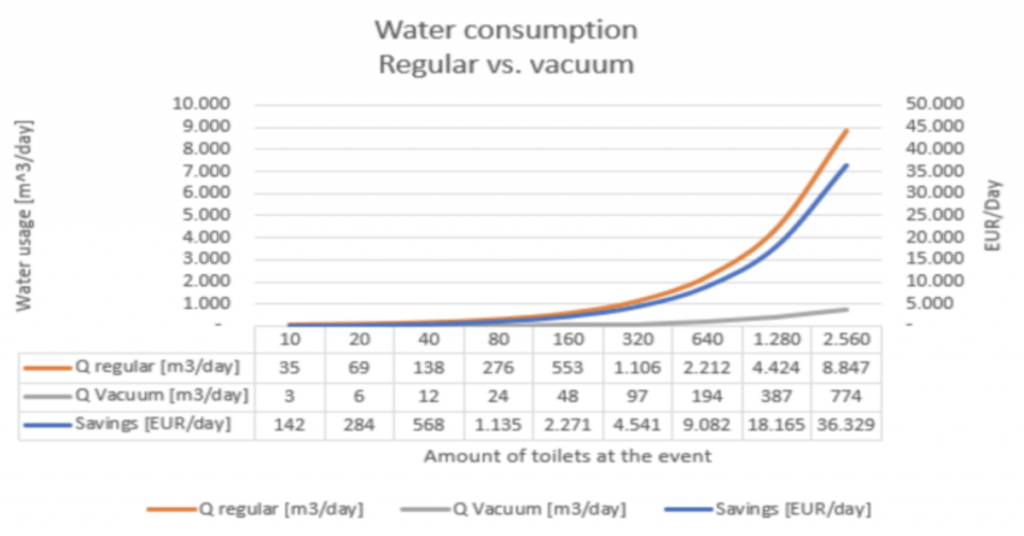 Easy To Use and Easy To Clean – Portable Toilet Trailer
This portable toilet trailer uses a standard 50 mm coupling and can be fully set up within a few minutes. This makes it possible to move the trailer between locations efficiently without any hassle. The unit is made of durable lightweight materials that are easy to clean, which saves time on maintenance and cleaning.