A2B Trailers
Our Mission Is
Dedicated to bringing our customers what we see as the highest quality innovative trailers, parts & accessories.
In supplying brands, that will bring inspiration, innovation, energy/time saving and safety to the Australian automotive trailer market, making peoples journeys easier & safer
Vision
Aiming to find and have the largest supply of European trailers & parts available to the Australian consumer.
– Focusing on using low tare, well balanced trailers, it means less fuel and energy used, giving you big fuel savings.
– Good trailer design and high quality components means longer lasting products, great return on investment and greater safety.
– Our trailers are 'here for the future ' meaning high sustainability and future proofing for you and your business.
A2b galvanised quality trailers
We are proud to be the National Australian distributor for Variant and Scanvogn trailers and parts.
We combine our historic sales in quality trailers, experience, sound advice on domestic, agricultural and commercial trailers.
In turn we will have the product to suit your specific needs.
Variant quality European trailer in Australia
For over half a century people have put their trust in quality built trailers by Variant, Vejle.
Originally known as the family owned United Trailer Factories founded in 1975 by brothers Niels and Jens Buhl.
Now run by Andreas and Keld Buhl.
The company, like its products, has grown in strength to become one of the biggest quality trailer manufacturers in Europe covering Germany, Denmark, Norway, Sweden.
Variant trailers now share their great trailer products with us here in Australia.
Scanvogn portable trailer sales in Australia
Scanvogn (Denmark) has more than 30 years of experience and is the European market leader in mobile facilities.
Scanvogn designs and manufactures for various uses such as accommodation trailers, dining and office trailers, mobile toilets and bathrooms for industries like Mining, Gas and the Construction, and Events.
Scanvogn offers a large range of designs or we can custom build to our client's needs. All our units come with a single-cast heavy insulated roof. This ensures your cabin is weatherproof in all conditions and also greatly increases its lifetime. With a balanced curved roof line, sloping to an all side gutter system, this helps direct water and dirt away from doors and windows.
All units are made of innovative fibreglass/XPS sandwhich panels, aluminium, galvanised and stainless steel to ensure that the units withstand the test of time.
To act with integrity & transparency. To treat all with respect and strive to gain respect from all the people we supply products or services to. To provide our domestic and commercial customers as future trailer industry stakeholders with a valued and pleasant business experience.
To provide superior trailer products, service and knowledge. Only stock the highest quality galvanised trailers and equipment that are durable, long lasting and strong. Maintain a high level of up to date product knowledge and parts supply, so we can best service our customers.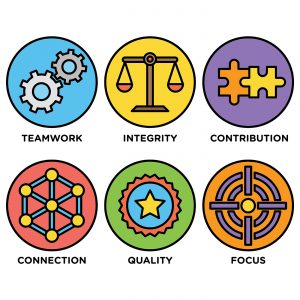 To recognise the contribution of our employees by providing a happy and safe work environment for staff. Through input, training, teamwork and commitment towards individual growth, personal and professional development.