Keeping wheels rolling
A2B Trailers strategy amidst the global container crisis & Covid 19.
Freight shipping has seen an unprecedented situation for well over a year.
The worldwide spread of the pandemic continues to be causing critical disruptions in the supply chain globally. Since the
beginning of the outbreak, several lockdowns in Asia, India, USA and Europe slowed down the production in factories, resulting
in containers piled up at ports and a reduced number of vessels, leaving the rest overloaded. The situation triggered a race of
booking available cargo and the carriers started to announce blank sailing (A vessel either skips ports or an entire string is
cancelled).
Shipping times across continents suddenly doubled, as well as the turnaround at ports globally. In consequence, freight rates
began to rise in the latter part of 2020 and have not stopped ever since. The mid 2021 has seen an even greater increase year
on year. (See the dramatic development illustrated according to the Shanghai Freight Index below and read more here.)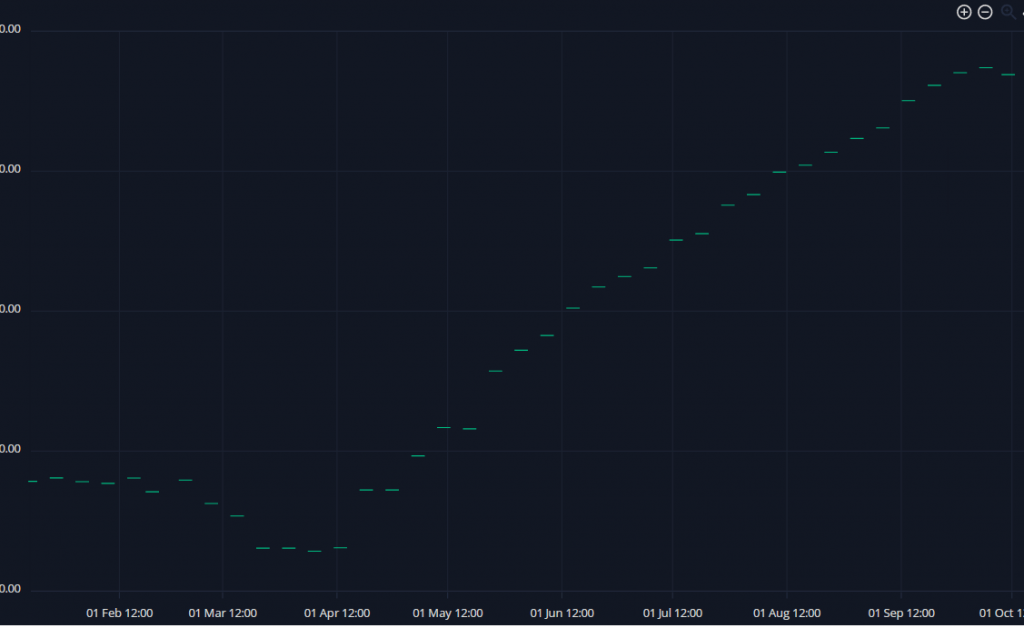 Furthermore, with the 21st century's Suez Crisis, the infamous case of the Ever Given. At home, industrial action, Covid 19
closures and upcoming port strikes, will not see an end to disruption.
We here to keep you moving.
As A2B Trailers, we have the advantage of supplying straight from the manufacturer which means we are in full control of orders and supply.
Our Variant and Scanvogn European footprint is strong; with part suppliers (Knott & Al-Ko) across Europe, being varied and prepared for to be in a prominent position to be able to serve our clients.
What's more, being a part widespread dealership and warehouse network across Europe, allows us to plan and utilise capacity between our partner locations.
However, as part of our supply chain relies heavily importing our goods from Europe, the container crisis has unfortunately without doubt – affected our daily operations.
We deliver –
From day one, A2B Trailers strategy has been clear: prioritising the customers' needs and getting the product from A to B. Our operations team took the first opportunity to book capacity with our suppliers at the very beginning and kept close contact with freight forwarders. Our customer care and sales managers across Europe have prioritised constant and transparent communication with clients.
Our operations teams are tirelessly looking into alternatives, whether it is new products, transportation or adaptation. As part of this strategy, we have had to scale back our small trailer supply and focus on the large GTM range. With the largest range of 3500kg Certified Mechanical Overrun braked trailers in Australia, we can cover your commercial logistic needs..
An unpredictable outlook
The situation, as we see it, is as unpredictable as ever & does not appear to be going to improve in the foreseeable future. Container prices have been surging and shipping rates are at record highs at the moment.
If we look at container availability, capacity is limited while there is currently a historically high demand for shipping space. Ports in Europe and the rest of the world are massively congested and lead times are sky-high.
It is, of course, not only our business that's affected. Machinery, parts supply, construction equipment in general is facing serious problems globally and we all are in the same boat, from business owners to consumers. Even retail, It's already all over the news that we are going to see the biggest impact of shortages on Black Friday and Christmas this year. Demand will become stronger and choice will become weaker. No matter what kind of goods or industry we are talking about, the situation is without a question critical and the pressure is high.
A2b Trailers is there for its customers
A2b Trailers, its entire customer care, operations and sales team are there to ensure the best possible service to our customers. We do our utmost to supply on time and provide consistent updates to our customers.
It's our collective interest to keep the your wheels rolling.