A2B Trailers Becomes A Verified Local Buy Supplier
A2B Trailers has successfully become Verified by Local Buy as a trailer and trailer parts supplier for a range of organisations including councils, state government, schools, and not-for-profit.
If you use Local Buy you can now purchase Variant and Scanvogn trailers, and trailer parts from A2B Trailers without the need for tendering as we have already been approved by Local Buy.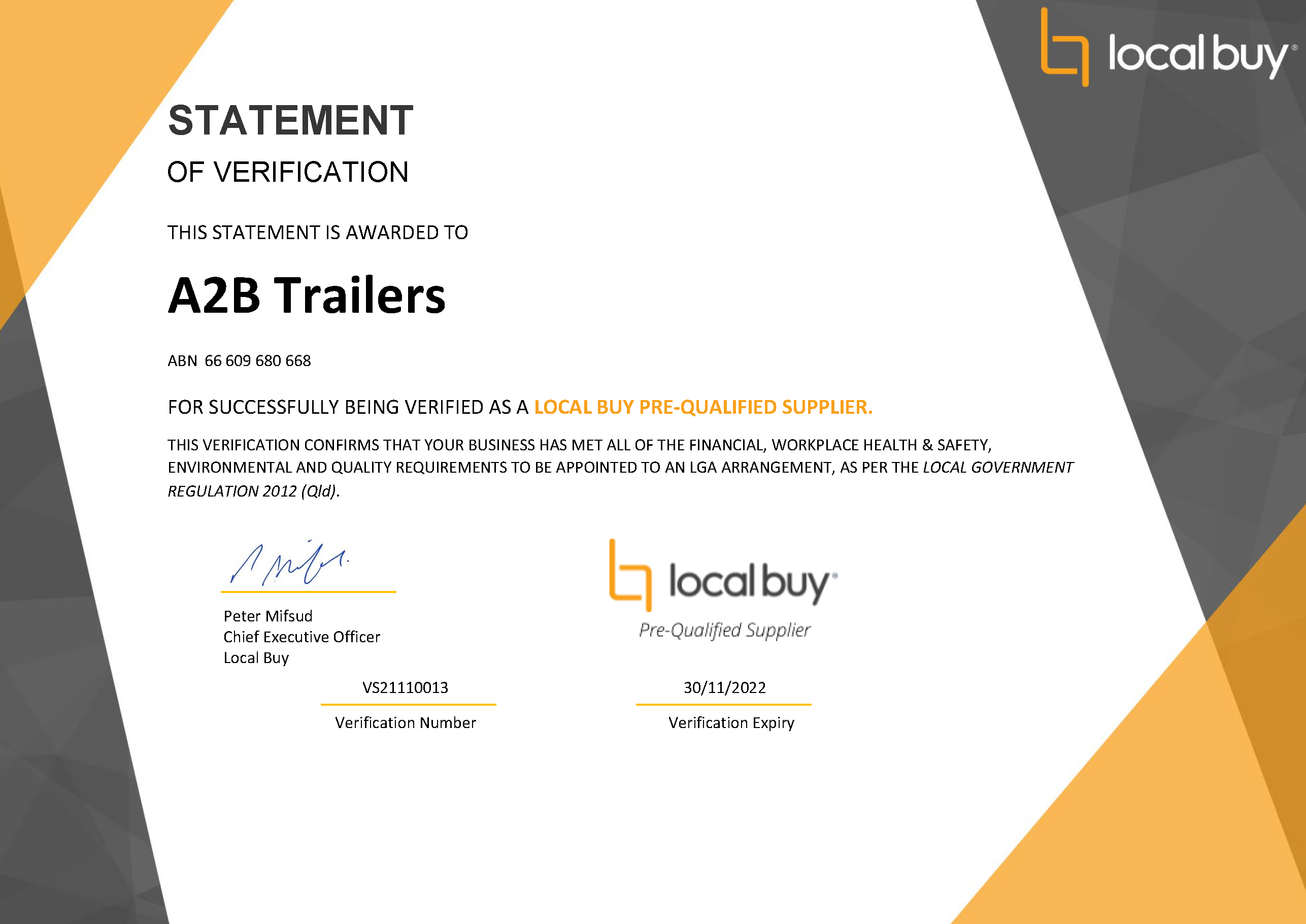 What does this mean for you?
A contractual arrangement established by Local Buy enables councils and local government authorities to purchase a diverse range of goods and services from Local Buy suppliers without tendering.
While councils and local government authorities are not legally bound to use Local Buy's services, purchasers using Local Buy arrangements save significant time and money and are fully compliant with the Local Government Act 2009 and the Local Government Regulation 2012 in their procurement activities.
If you have any questions in regards to how this may help your business then please get in touch either by phone: (02) 4367 0026 or email: [email protected]