State of the art cabins on top of the world
Scanvogn and Telepost: A case study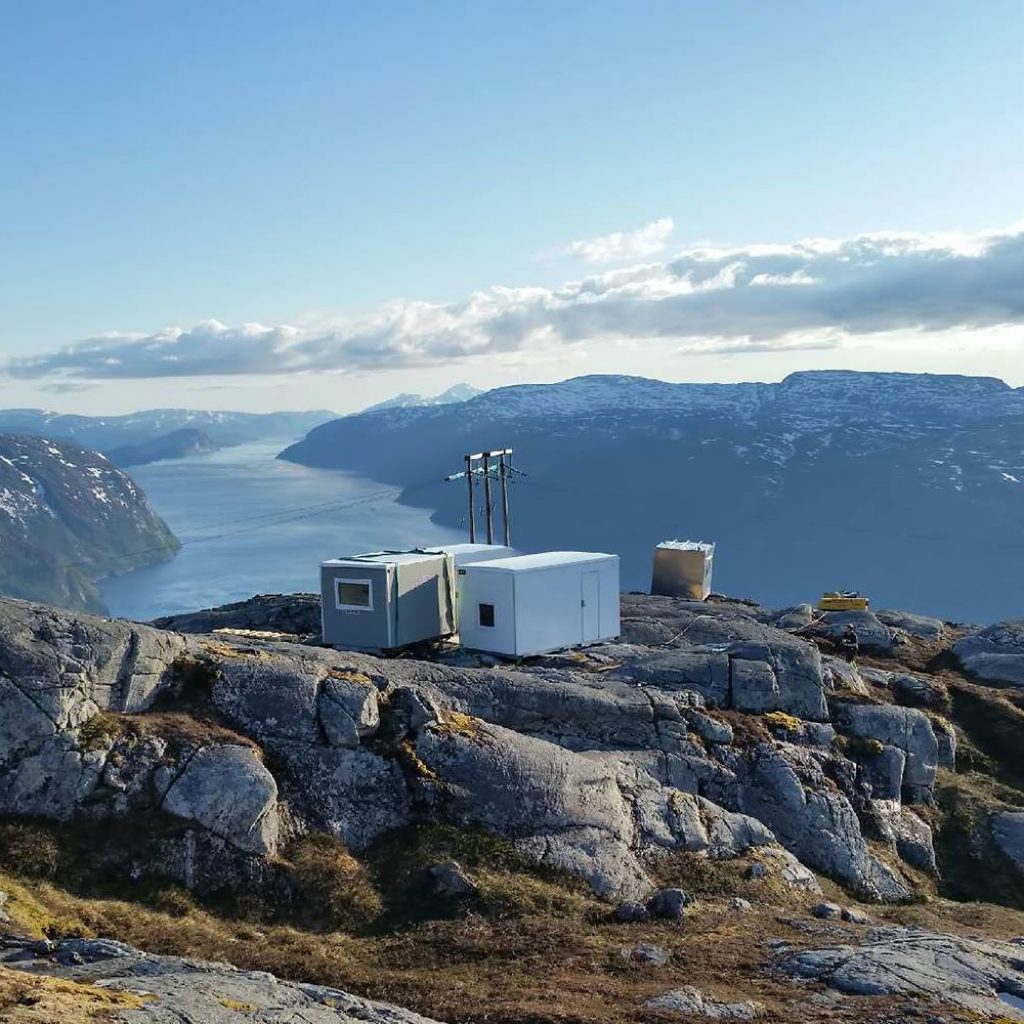 Tele-post is a group owned by Government of Greenland, providing telecommunications, IT and postal services for a population of 56,000 scattered over thousands of kilometres.
Tele-post needed better accommodation for repair workers on their radio system, which are typically located on mountain tops and can only be accessed by helicopter.
Previously, repair workers had to spend the night in a shed, alongside generators and other equipment. Now the engineers can sleep in a luxury cabin, jointly developed by Scanvogn and Tele-Post.
Better accommodation
Scanvogn and Tele-Post developed a cottage concept consisting of two parts, each only five square meters. Each section weighs around 900kg, which a helicopter can lift to easily mount of top of rocks on a metal foundation.
The two sections are sealed and contain four bunk beds, kitchen, dining room and a non-flush toilet.
"It makes me proud that we both improve the working environment and promote the safety of our employees, but also that in Greenland we dare to think and find solutions optimized for Greenlandic conditions," the procurement manager, Milan Vraa says.
Scanvogn is renowned for high thermal, extra strong cabins that can withstand harsh Scandinavian environments. The Tele-Post accomodation cabins are constructed of sandwich panels coated in UV stabilised fibreglass for high thermal protection and iron-reinforced to ensure maximum strength and density.
Two cabins have been installed this year. "We are planning to establish five new cabins by 2020. It will take a few years before we have ensured good conditions at all our radio chain stations, of which we have 70,"Milan Vraa explains.
"We have succeeded in developing a concept tailored to the extreme Artic conditions. And at the same time, the solution has become far cheaper," says the procurement manager.
A2B – Considering the thermal variants of Australian weather, there is severe temperature cold drops and extreme heat. However because of the high solar reflectivety and high thermal insulation of our accomodation cabins, external weathers ahve little to impact the temperature inside – when this is mechanically controlled. This leaves a very confortable working environment all year round at minimal energy costs..
Whether you are a council body, event or hire company, hospitality or regional energy enterprise – contact us to find out more about our great Scanvogn products.